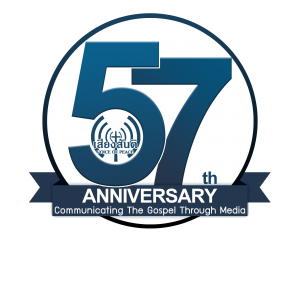 Voice of Peace
began with its first radio broadcast in Tak province of northern Thailand on October 19, 1965, and for thirty-six years has been developing into a strong ministry of broadcasting the Gospel, supporting and encouraging Christians and Christian organizations all over Thailand and the neighboring areas.
Voice of Peace
grew out of a vision in the heart of a missionary couple, Viggo and Ketty Søgaard from the Danish Covenant Church. This enterprising couple modified a Volkswagen van and turned it into a mobile studio where they produced the first ever-Christian radio program on cassette tapes. These early broadcasts went over the airwaves from a radio station in Nakorn Sawan. Later they set up a temporary studio in Tak, and in 1968 Voice of Peace moved to our present quarters in Chiang Mai in northern Thailand. Over the years Voice of Peace has worked closely with WEC missionaries, and Covenant Church of America mission as well as a number of other missionaries, organizations and foundations throughout Thailand.
Voice of Peace
is dedicated to broadcasting the Gospel message to the unreached of all Thailand and its neighboring countries; and to produce sound Bible teaching programs that will establish, encourage and strengthen believers in their faith.From those very modest beginnings, broadcasting on a single station, Voice of Peace has grown and is at present broadcasting hundreds of hours monthly over many stations that now blanket the whole country of Thailand and across our borders into neighboring areas.
Voice of Peace
also produce programs in several tribal languages that are used by FEBC in Manila, Philippines who broadcast from there into Thailand and our neighbors. We still use the cassette tape method pioneered in 1969 and now have a large library of wonderful messages that can be reproduced and sent to our customers all over the country. We get many requests for messages heard on the radio. Some requests are for messages taught by men who have gone to be with the Lord, but through these cassettes can still minister faith and encouragement today.
Voice of Peace
is happy to serve the Christian community and is often called to record and reproduce the proceedings of conventions, seminars, and special meetings. Voice of Peace has a video department that produces TV specials explaining Christian Festivals to be used on the secular media. They also produce other video programs for a number of Christian organizations.
In 1975 Voice of Peace was duly organized and set up with a board of directors to help oversee the growing ministry. Mr. Sun Kunkeow served as president of the board for the first thirteen years until his death. The board of directors then asked the Covenant Church of Denmark to assist in the oversight and development of Voice of Peace. They particularly asked for help in rewriting the constitution and in developing new leadership.